5 Best Topics for Online Dating Conversation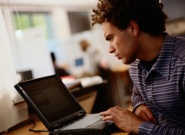 American and European men often experience difficulties when speaking to Ukrainian women because they just don't know which themes can be touched. Don't worry. It isn't a problem for you anymore. Here are 5 best topics for the first date.
Hobbies. You can discuss everything from fishing and camping to embroidery and sewing. There are Russian and Ukrainian girls who even like to spend time in a garage repairing a car. Travelling is one of the most popular hobbies for people from all the countries of the world. If you have been to an exotic country, you should tell her about it. You surely saw interesting things and met people living there. Even if you are not a good story-teller, it doesn't matter as your interlocutor will be happy to learn about that far-away land. Then you should ask her about countries that she has visited. She may be a great traveller, a real Magellan.

Education. This is an interesting topic for conversations because everyone will agree that the time we spend at a college or university is the best. Your roommates, campus, tutors and deans, skipping classes and passing difficult tests (you had only one night for cramming and you did it, you passed those exams) are things that always remain in memories. We recollect them, miss them and are always ready to share them with people who want to listen to our college stories. If you have a Ukrainian date, you should know that most ladies from this country are well-educated. So, they have their own memories that can be discussed by both of you.

Arts. This word doesn't mean pictures of Picasso or Beethoven's sonatas. Popular and classic music, movies and books can also be considered the art. Of course, you may have different tastes, and you will have them as there are no people on the Earth who have identical tastes. You shouldn't be aggressive and stubborn in proving that your favorite music band is perfect, and the lady you talk to has a bad taste because she likes another band. Never tell her that her favorite singers, film stars and writers are bad of untalented. You will get nothing but a quarrel.

Sports. Even if she doesn't go in for sports and cannot boast of a perfect body, it doesn't mean that she doesn't understand anything in sports. She can be a football or basketball fan and play these games in her leisure time. She can also practice gymnastics, yoga, aerobics, step, swimming and other kinds of sport to keep her body slim and trained. So, when you have online dating with Ukrainian women, you can talk about your favorite sport teams and sport news.

Motherland. This topic is the one that can be considered the most suitable for the first date and next dates too. Both of you adore your motherland in spite of all its disadvantages and all bad luck that have happened to you there. You should know that a well-bread and tolerant man will never use bad words when speaking about other countries especially if one of them is the motherland of his communicator. If you haven't been to Ukraine, you will really enjoy stories about this country and its people, traditions and peculiarities.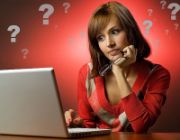 It is quite a common thing when two people, who know the names of each other only cannot break the barrier and start to learn each other. These simple topics will help you to make a short way to your interlocutor. Beautiful Ukrainian brides will see that you are open-minded and cheerful. You will be lucky.
More dating Ukrainian ladies